Quick Start Guide
Wondering how to start using Deck.Toys in your classroom? This guide is for you! We will show you how easy it is to get your students engaged with Deck.Toys.
1. Your First Deck
A Deck is a canvas where you can create an interactive lesson to engage students. You may add Activities and Paths to encourage students' progression. Explore the
Deck Gallery
for decks made by other teachers.
In the My Dashboard page, click on the + button under Decks to create your first lesson.
Next, give a name to your deck; for example, Training Material.
1.1 Deck Background
To add graphics to your deck, click on the 'Edit Background' button.
Choose from the default graphics, or your image to be uploaded. Click the 'Save and Exit Background Editor' once you have completed.
1.2 Activities
There are three different Activities which you may use; Slides, Study Set App, and Signpost.
Slides is similar to presentation slides where you can import or embed the followings:

✓ Image ✓ Video ✓ Link ✓ Site ✓ PowerPoint ✓ PDF
✓ Questions with answer choices
✓ Apps - Response and Tools
Study Set App serves as an activity for assessment where you may transform your dull assessment tool into fun challenges to complete. Currently, we have seventeen different apps which you may use in your lesson.
Signpost is useful for a short introductory note to the lesson or the activities ahead.
You may insert Activities using the drag-and-drop gesture.
1.3 Paths
Paths
are used to connect your Activities. After the student completes an Activity, the neighboring Activity will be activated, enabling the student to progress through the path. Adding divergent paths gives students the opportunity to self-explore on the challenges ahead.
Read more
about what
Paths
can do to enhance your student's learning.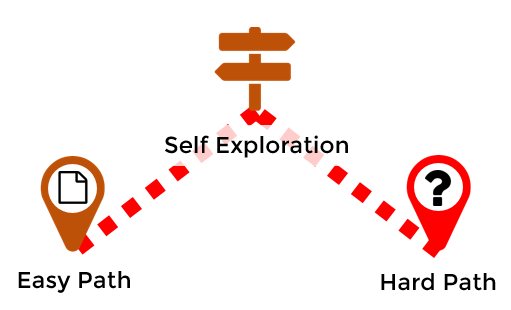 The
Activity Lock
is a powerful feature to increase engagement among students with the lesson. Just by adding a password lock to an Activity, students will be challenged to complete the Activity. To add a lock to your Activity, click on the drop-down icon and select '
Set Activity Lock...
'.
Read more
here on how you can configure the lock for your Activity.
1.4 Preview Deck
You may preview the current deck in the Test Classroom by clicking on ' Preview Deck'.
The Test Classroom is a sandbox for you to test both the Teacher's and Student's views; Teacher's view is on the left, and Student's view is on the right.
2. What are Apps?
Apps in Deck.Toys are mini-applications used to engage students. The two main types are Slide Apps (Response and Tools) and Study Set Apps.
2.1 Slide Apps
Slide Apps are used to get real-time responses from students during the lesson. These apps can be inserted in your Slides directly. You may also launch an app such as Buzzer, and instantly the app will appear on all students' devices.
2.2 Study Set Apps
Study Set Apps
are used as assessment or review tools in a lesson. You may prepare the Study Sets which usually contain the key terms/questions and definitions/answers for the material. The image is optional to be uploaded into the Study Set. You may upload your image or from Google Search.
Then, drag-and-drop the Study Set into the Deck to create Activities.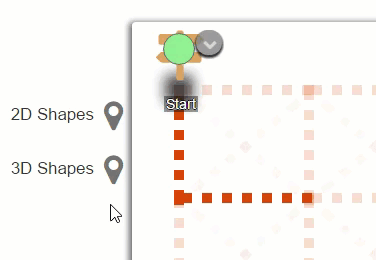 What is great about the Study Set Apps is that the apps can be used in three different modes:

✓ Single Player ✓ Challenge Mode ✓ Classroom
Explore the different ways to use the various modes by using the Test Classroom with 2 test students.
3. Deck.Toys Classroom

3.1 Create Your Classroom
Now that you have created your first deck, shares your Deck.Toys experience with the students.
Click on the ' +' icon under the Classrooms and provide a name for your Deck.Toys Classroom. For example, Training Material.
Important Note: Students' reports are stored in each Classroom and thus it is important to create a separate Classroom for every class you teach.

3.2 Assign Deck to Classroom
My Dashboard or Deck Gallery
If you would like to find out more about ways to assign a deck to your Deck.Toys Classroom, read more here.
3.3 Get Students to Join Your Classroom
At the start of your lesson, share the Deck.Toys Classroom's address to your students.
If you are using Google Classroom, you may share your Deck.Toys classroom URL instantly with your students.
It is recommended to try connecting to your classroom address as a student with another device or using your browser's incognito mode. Students may log into your classroom with their Google Account or as a Guest.
Note: If you are logged in as a teacher, the Teacher's View will be loaded.

Note: Students' data are not stored if logged in as a Guest Student. Students may also sign up with their custom username and password if they do not have Google Accounts.

When connected, students can immediately explore your deck at their own pace in Free Mode. Switch to Teacher Sync to prevent students from exploring themselves and be locked to your screen. Read more about Free Mode and Teacher Sync Mode here.

To check whether your students have successfully connected to your Deck.Toys Classroom, click on the top-right button in your Teacher's view to see the list of students that are already in your Classroom.
4. Tracking and Report
In your Teacher's view, you will see the students' avatars on the Activities that they are currently working on. With this, it allows you to gauge how far they are along the path. On each activity, a green indicator shows the percentage of students that have completed the particular Activity.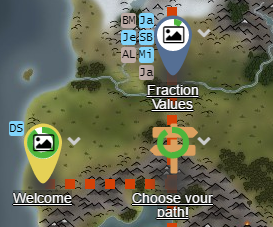 At the end of the lesson, generate the report for your Classroom by launching the Report app.
If you wish to hide your student's avatar from the whole classroom, you may do so by clicking on the 'Person' icon. Switch the student's identity to be hidden. This feature will allow your students who are not confident in answering the confidence to submit their answers anonymously. To retrieve the classroom report which contains the student's avatar, you will have to switch back the student's identity to be shown.
Read more about the Report app here.