Deck
1. Create Deck
A Deck is a canvas where you can create an interactive lesson to engage students. You may add Activities and Paths to encourage students' progression. Explore the
Deck Gallery
for decks made by other teachers.
In the My Dashboard page, click on the + button under Decks to create your first lesson.
Next, give a name to your deck; for example, Training Material.
1.1 Deck Background
To add graphics to your deck, click on the 'Edit Background' button.
Choose from the default graphics, or your image to be uploaded. Click the 'Save and Exit Background Editor' once you have completed.
1.2 Activities
There are three different Activities which you may use; Slides, Study Set App, and Signpost.
Slides is similar to presentation slides where you can import or embed the followings:

✓ Image ✓ Video ✓ Link ✓ Site ✓ PowerPoint ✓ PDF
✓ Questions with answer choices
✓ Apps - Response and Tools
Study Set App serves as an activity for assessment where you may transform your dull assessment tool into fun challenges to complete. Currently, we have seventeen different apps which you may use in your lesson.
Signpost is useful for a short introductory note to the lesson or the activities ahead.
You may insert Activities using the drag-and-drop gesture.
1.3 Paths
Paths
are used to connect your Activities. After the student completes an Activity, the neighboring Activity will be activated, enabling the student to progress through the path. Adding divergent paths gives students the opportunity to self-explore on the challenges ahead.
Read more
about what
Paths
can do to enhance your student's learning.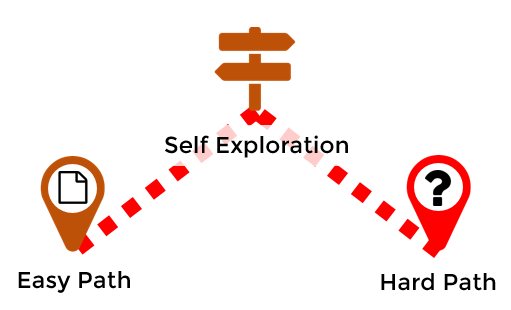 The
Activity Lock
is a powerful feature to increase engagement among students with the lesson. Just by adding a password lock to an Activity, students will be challenged to complete the Activity. To add a lock to your Activity, click on the drop-down icon and select ' Set Activity Lock...'.
Read more
here on how you can configure the lock for your Activity.
1.4 Preview Deck
You may preview the current deck in the Test Classroom by clicking on ' Preview Deck'.
The Test Classroom is a sandbox for you to test both the Teacher's and Student's views; Teacher's view is on the left, and Student's view is on the right.
2. Share Deck
When your deck is ready, you are given the following sharing options:
a)
Off
: Your deck is not accessible by anyone except you. You may still be able to assign this deck to your Deck.Toys Classroom for your students to access.
Learn more
about assigning deck to Classroom here.
b)
On - With Link
: Your deck is only accessible by people whom you share the link to your deck with.
c)
On - Public
: Your deck is accessible by everyone as it appears in the
Deck Gallery
.
Read more
about how you can share your deck here.